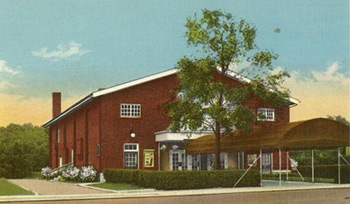 "The theater was built in 1929. It showed movies and hosted band performances for soldiers and their families during its heyday.
The fort and its theater were decommissioned in 1996. Until this year, the 38th Infantry Band of the Indiana National Guard used the building as a practice space.
The resurrection of the theater is an extension of other redevelopment efforts in the area, said Bruce Northern, public works director of Lawrence.
"It's gotten a lot of community support," he said.
Partnerships for Lawrence will pay $400 in monthly rent plus utilities, Byron said. The organization is funded by donations, advertisements and ticket sales, she said."
Taken from an Indy Star article written by Anne M Li, dated, August 31, 2015.  Full article can be found HERE.