Our 2016 Project: Better Together Community Project Day
Thank you to everyone who came out to Toast the Arts. The results are in, and the winning design is #6, submitted by Lecia Floyd. We came together and started painting the design on the Lawrence show Wagon during the Better Together Community Day on May 13th! We'd like to thank SignCraft Industries, The Greater Lawrence Chamber of Commerce, The Lawrence Parks Department, BRT, ProAct Indy and all the other volunteers for making this community day a success! We will update with the finished mural soon.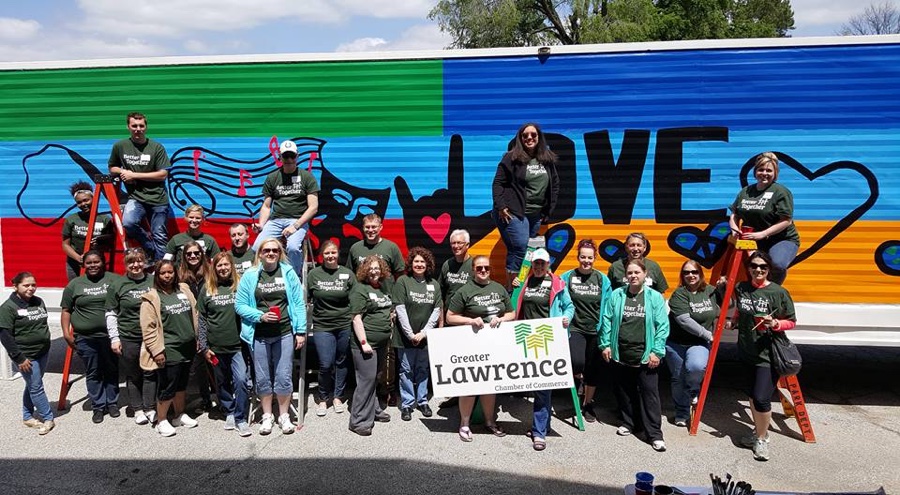 Our 2014 Project: Community Mural Day
To support and celebrate redevelopment on Franklin Road, Partnerships for Lawrence, Inc. and the Lawrence Community Development Corp. partnered to bring two new murals to the community. Local artists, Jillian Pino, Patrick Milescu, and Rachel Mills designed the murals and oversaw the Community Day paint out.