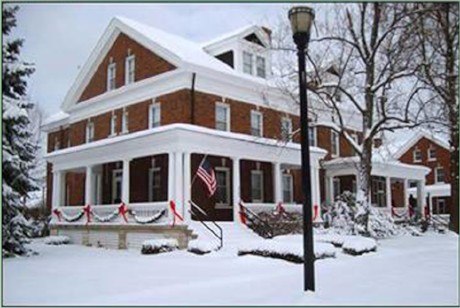 The Holiday Home Tour is Arts for Lawrence's biggest FUNdraiser.  In it's 7th year, people from all across Indiana enjoy heading over to the Historic Fort Harrison the first Saturday in December and viewing the homes and businesses that were once filled with military sergeants, captains and more! 
All destinations are beautifully renovated, decorated for the holidays and include live music, food and drink. A free shuttle service between destinations is also provided for your comfort.
All proceeds from the Holiday Home Tour supports Arts for Lawrence, championing the arts in our community, and benefits the Theater at the Fort.
Individual Advance Sale Tickets are $12 ($15 at the door).
Live music, holiday decor, wine tasting, savory and sweet treats, gift shop!