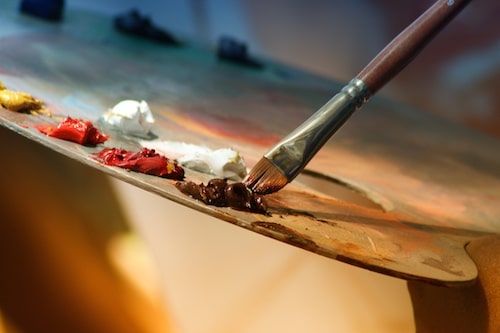 Come enjoy the fresh air of Fort Benjamin Harrison Park and capture its natural beauty through your art!
We invite community members to participate in painting workshops taught by local artist Cheryl Lorance. 12-18 year olds will be using watercolors, and 19+ will be painting with acrylics. We also invite professional and amateur painters who would like to paint on their own to get their park entrance fee covered.
When: Saturday, May 11, 2018 – Plein Air in the Park (rain date Saturday, May 18, 2018)
2 workshops by Arts for Lawrence teaching artist, Cheryl Lorance
9am - 12pm amateur adults
1pm - 4pm youth
Where: Fort Harrison State Park, Delaware Shelter
Cost: $10, free admission to the park, and $10 gift card to Porter Books and Bread upon arrival
Arts for Lawrence staff and volunteers will document the event and share on social media channels. Photos will be shared with Fort Harrison State Park administration.