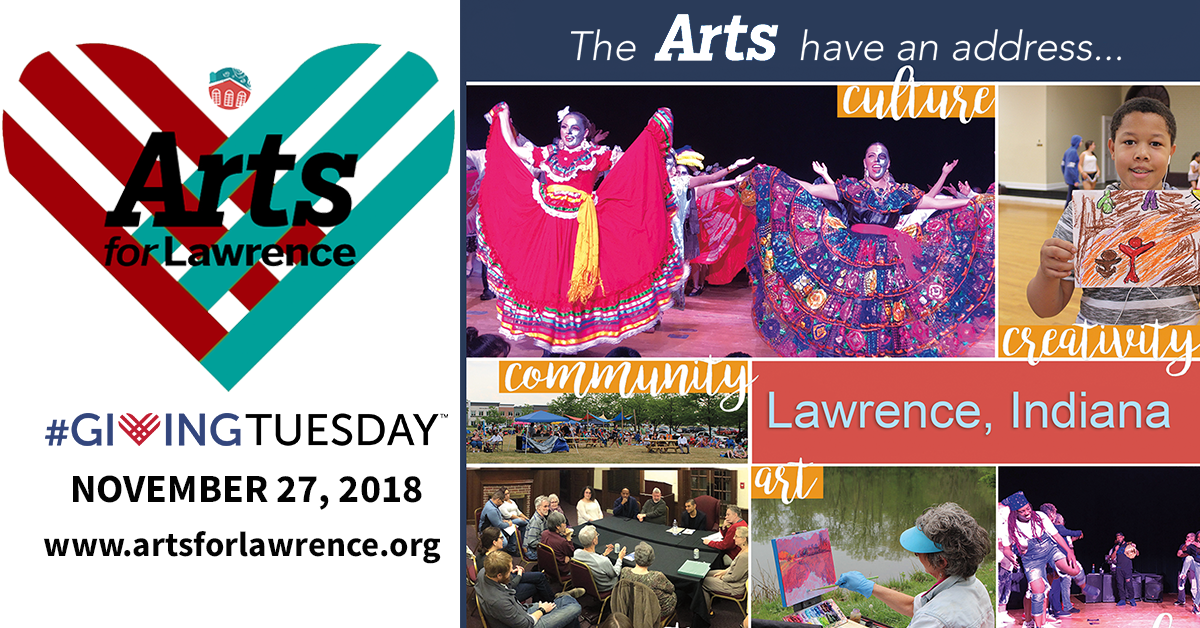 HAPPY #GIVINGTUESDAY 

Today, people around the world will come together for one common purpose: to celebrate generosity and to give. This year, we have created an Amazon Smile Wish List for items we are in need of. By donating items from our Amazon Smile Wish list you'll be helping Arts for Lawrence in two ways! First, you'll be purchasing an item to support our nonprofit, second, Amazon Smile will donate a portion of that sale to us. It's a win-win! You can view our wish list here: https://amzn.to/2DMj8hi

We have two other great ways to help support the arts in Lawrence!  You can make a tax-deductible donation and/or join our AFL family by becoming a member (which has amazing perks and discounts!)

We'd also like to hear from you!  Create a short video or post and tag @ArtsForLawrence on your social media page sharing what you are thankful for, or what's on your wish list this year!