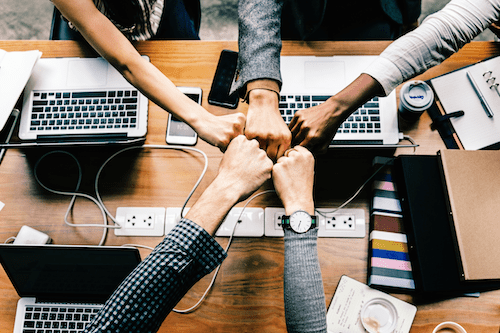 Job Title: Manager of Box Office and Performing Arts Programs
Reports to Executive Director.
Full time exempt position $32,000 - $34,000 based on experience and qualifications.  No benefits.
Experience:
Prior experience in management of performing arts programming is required. 
Qualifications:
Bachelors degree in a related field is preferred.  This requirement may be waived for a candidate who can present extensive relevant experience and the ability to function at a professional standard.
Skills:
·       Good oral and written communication.
·       Ability to work effectively with all visitors to the venue including performers, volunteers, board, staff, ticket holders and prospective supporters.
·       Be able to maintain a professional and positive demeanor even when presented with difficult situations.
·       Knowledge of Microsoft Office suite of products.
Functions:
Principal liaison between AFL and performers/program staff including
·       Responding to inquiries from prospective performers/program instructors.
·       Pro-actively developing a diverse group of performances for each season and presenting details to marketing director for promotion.
o   Screening talent for quality and suitability for the venue and available audiences. 
o   Scheduling and writing contracts for performances and programs
·       Acquiring all details required by marketing to produce season booklet, social media content and other promotional materials.
·       Overseeing preparations for programs/performances ensuring appropriate use of AFL facilities by performers, artists and instructors.
·       Set up of technical equipment for stage lighting and sound and providing basic information for contracted sound and/or lighting technicians when applicable.
·       Ensure the facility is prepared for each performance or program.
Coordinate and manage activities of support staff, volunteers and others engaged in supporting performances and programs.
Ensure effective functioning of the Theater At The Fort box office including:
·       Managing content in the online booking system, AFL website and Square credit card reader software.
·       Responding promptly to inquiries online, by phone and in-person
·       Training staff, board and volunteers to operate the box office and other roles required for each performance/program.
·       Providing reports about performances to the Executive Director
Identifying and providing mission driven stories and marketing/communications content to the Marketing Director.
Managing or assisting with performances and/or events outside the Theater, which may be indoor or outdoor.
Other tasks as assigned by the Executive Director
Work Environment
This position requires sitting at a desk approximately 60% of the time including reading printed material down to 10 point font and a computer screen.
The position requires activities approximately 40% of the time (some of which may be strenuous) including but not limited to walking, climbing stairs, driving, lifting up to 30lbs in preparation for performances, programming or events.
Some work on evenings and weekends will be required.
Other
Because this position includes handling money and dealing with children the successful candidate will be required to provide information for a background check and authorize AFL to run a criminal history and sex offender check covering at least the past 5 years.
Candidates should have a valid driving license.
Evaluation of a candidate's suitability may include being asked to conduct sample tasks representative of the position.
AFL has a history of establishing diversity in its staff and is an equal opportunity employer.
Please send resume with cover letter and references via EMAIL.  No phone calls.