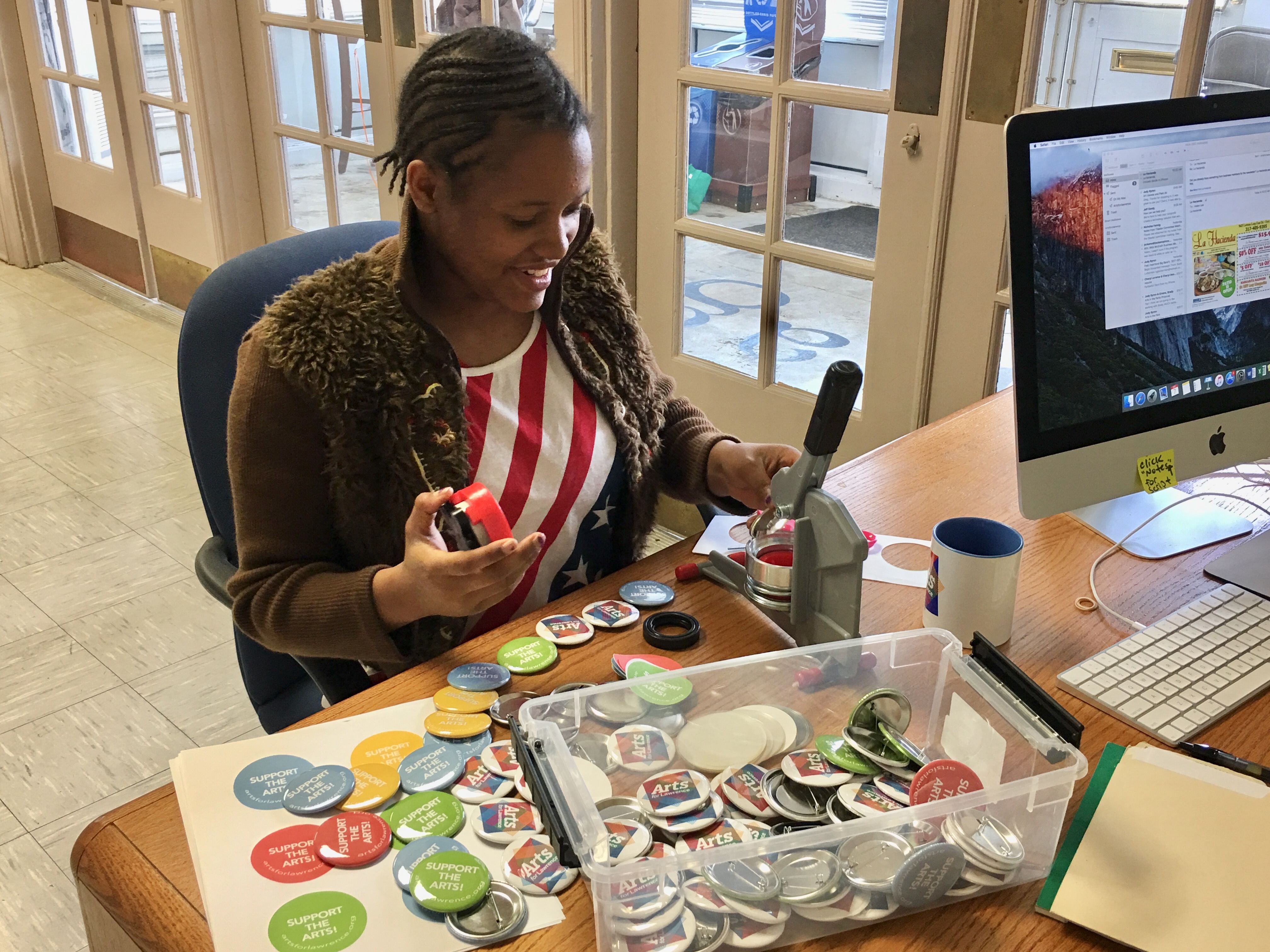 Volunteer Categories and Descriptions:
*Theater Volunteer:
The theater volunteer is someone who volunteers during events/performances at the Theater at the Fort. These tasks range from Theater House Manager, Licensed Concessions Manager, Usher, Box Office. This is on as-needed basis and the time commitment is usually between 2-4 hours at a time based on show length. Volunteer also gets to see the performance for free.
*Administrative Volunteer:
The administrative volunteer helps with weekly tasks during the work day (Tuesday-Friday from 9-6) for 2 hours at a time. This volunteer can help with Data Entry, Updating information on the website and community calendars, Marketing Material Distribution and other admin responsibilities.
*Building Volunteer:
The building volunteer is someone who doesn't mind rolling up their sleeves and getting a little dirty. This volunteer would help us on a weekly basis with building maintenance, yardwork and light cleaning and vacuuming.
*Committee Volunteer:
This is one of our most dedicated volunteer positions. There are several committees available to join to help make a huge impact in our organization as well as out in the community. Our committees are:
Theater Building Committee
Marketing Committee
Fund Development Committee
Finance Committee
Events Committee
ACT Committee
Programming Committee
Board Member
For more information or to have an application sent to you, send an email to leciafloyd@artsforlawrence.org