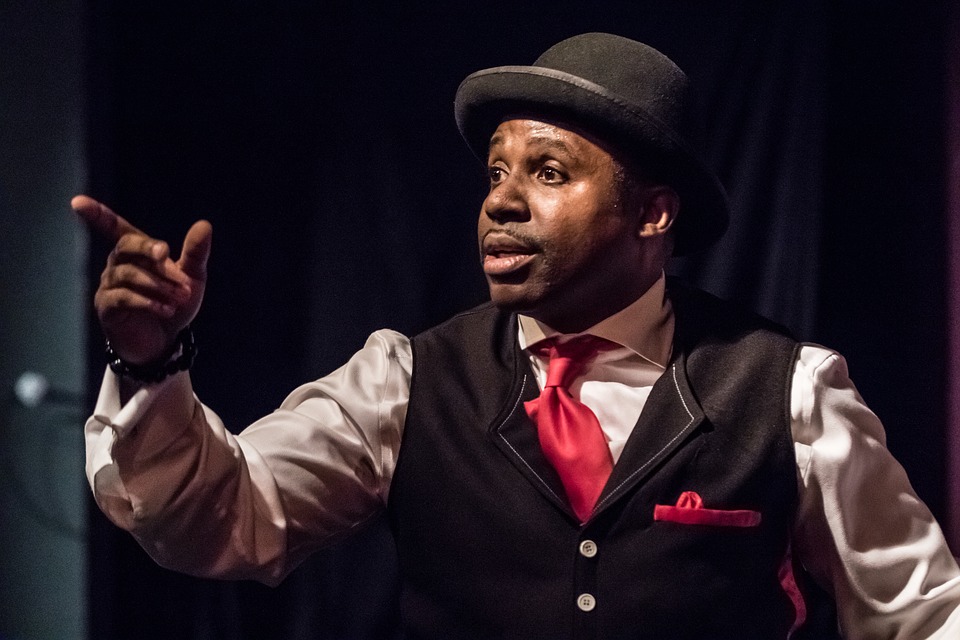 Join Arts for Lawrence as we present "Magic in Motion" – a fun, family-friendly magic variety show that will surely entertain, tickle your funny bone and blow your mind. Starring Magic Comic, Jamahl Keyes, "Magic in Motion" premieres at Theater on the Fort located at historic Fort Benjamin Harrison on Sat., June 24 and Sun., June 25 at 7:30 p.m. Visitors can arrive as early as 7:00 p.m. for free face painting, balloon animals and magic tricks leading up to the show. **PLEASE NOTE THAT DUE TO UNFORESEEN CIRCUMSTANCES, SUNDAY'S PERFORMANCE HAS BEEN CANCELED**
Starring Magic Comic, Jamahl Keyes, the two-hour variety show features several additional performing acts, including performances by Brandon "Smooth Operator" Ware, Jason "Off The Wall" Adams, Robert "Sweaty Hands" Day and The Key of "M" Band.
"We're thrilled to host Jamahl at the Theater at the Fort again," says Judy Byron, Executive Director of Arts for Lawrence. "Jamahl is excellent in his ability to perform and engage, providing a fun series of magic acts that will entertain all ages. We're especially excited that Jamahl has invited our Mayor, Steve Collier, to join him on stage for a special act. Everything we do at Arts for Lawrence is about our community, and Jamahl has included the leader of our community in a fun way. It's going to be a great show!"
Mayor of the City of Lawrence, Steve Collier will be joining Keyes on stage as a part of a number in Keyes' magical act.
Based in Indianapolis, Magic Comic Jamahl Keyes is an internationally recognized magician, known for his incredible mind-reading tricks, ability to predict future events, moving objects using his mind and hilarious audience engagement and participation. Keyes has been recognized as Thespian Actor of the Year by the National Thespian Society, S.A.M. World Champion by the Society of American Magicians, and received the Raymond Hensey Award for Excellence in Theatre.
Tickets for Magic in Motion $20 for general admission, $15 for kids, $60 for a family four-pack, and $160 for a block of ten tickets. Tickets can be purchased at http://magicinmotion.brownpapertickets.com.