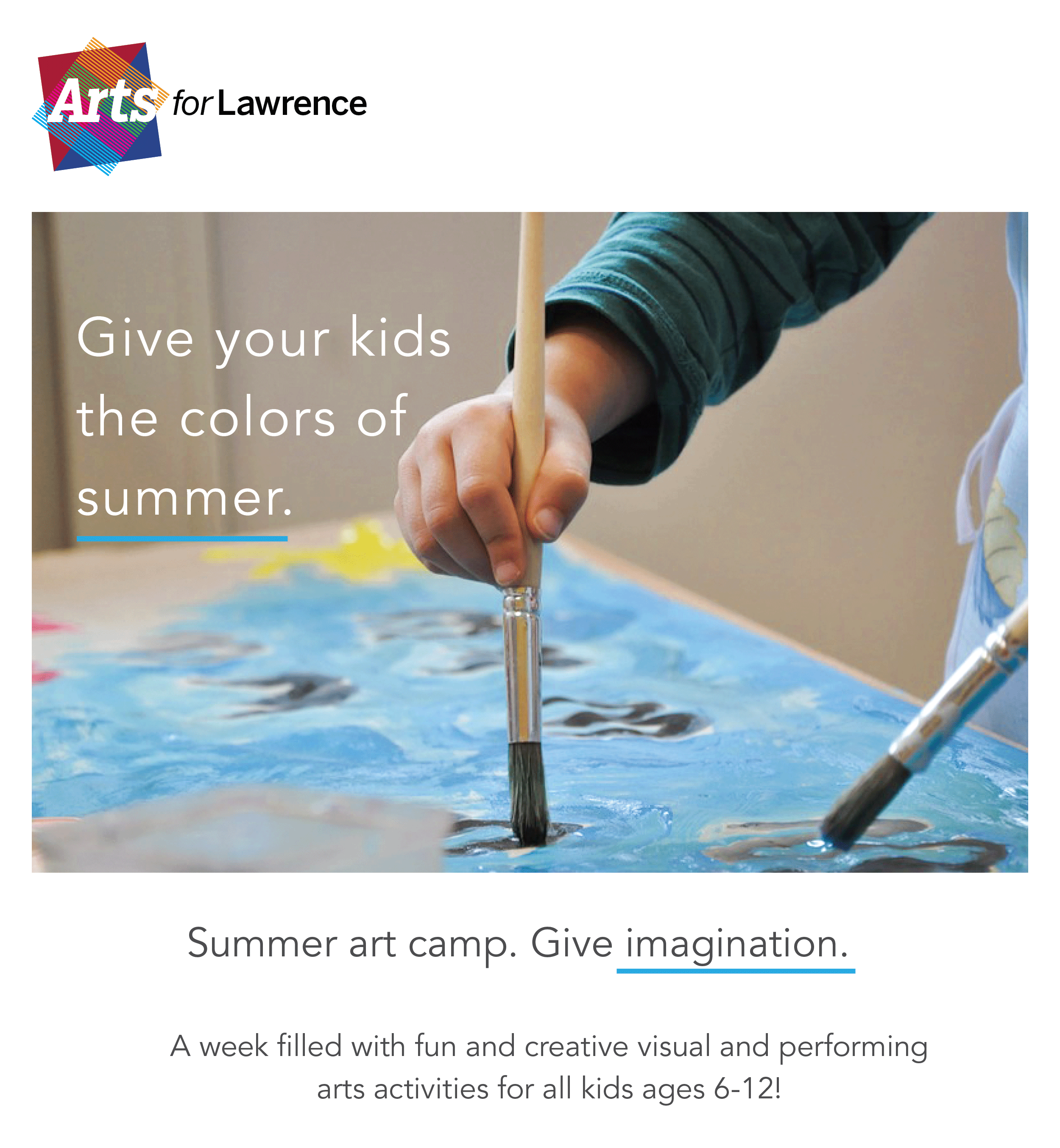 Amuse. Explore. Move. Imagine.
A dazzling, hot summer returns to the City of Lawrence – and Arts for Lawrence is open for all children ages six to twelve that want to amuse, explore, move or imagine. Arts for Lawrence is excited to offer four weeks of fun and creative visual and performing arts activities, providing children with engaging and creative outlets during the summer school break.
Arts for Lawrence Summer Art Camp is available for all children located within the City of Lawrence and the broader Indianapolis community. Summer Art Camp staff are licensed Art & Drama teachers including graduates of Herron School of Art and Design. Performance Arts partnerships include instructors from Dance Kaleidoscope, Storytelling Arts of Indiana, and Playground Productions. The week-long camps are $125 per week, with scholarships available for children from low-income families.
"Our team at Arts for Lawrence is excited to offer Summer Art Camp once again this summer! This is our fifth year offering this unique youth program – and our second, opening up our campus at the Theater at the Fort, located at the historic Fort Benjamin Harrison," says Judy Byron, Executive Director of Arts for Lawrence. "We're proud to be able to offer expanded arts programming to children in our community, especially to those in need."
Arts for Lawrence's 2017 Summer Art Camp was made possible through the Summer Youth Program Fund including The Lilly Endowment and the Christel DeHaan Family Foundation.
Summer Art Camp will be offered each week beginning June 12 from 9:00 a.m. to 3:00 p.m., with before and after care available from 7:30 a.m. to 6:00 p.m. Summer art camp runs as follows:
Amusement Week • June 12 - 16
Featuring theatre acts in mime and circus
Exploration Week • June 19-23
Featuring percussion instruments from around the world
Movement Week • June 26 - 30
Featuring instructors from Dance Kaleidoscope
Imagination Week • July 10 - 14
Featuring Storytelling Arts of Indiana
"The impact that this program has on the community is undeniable," says Byron. "Since our initial camp launched in 2013, we have reached over 350 youth, with 50% of them receiving a full need-based scholarship. Each summer, art camp provides an outlet of creative expression for our children and allows them to explore the arts, build self-esteem and gain a sense of civic pride through our partnerships."
Register at: http://artsforlawrence.org/outreach-programs/summer-art-camp.html