Poets Laureate of Lawrence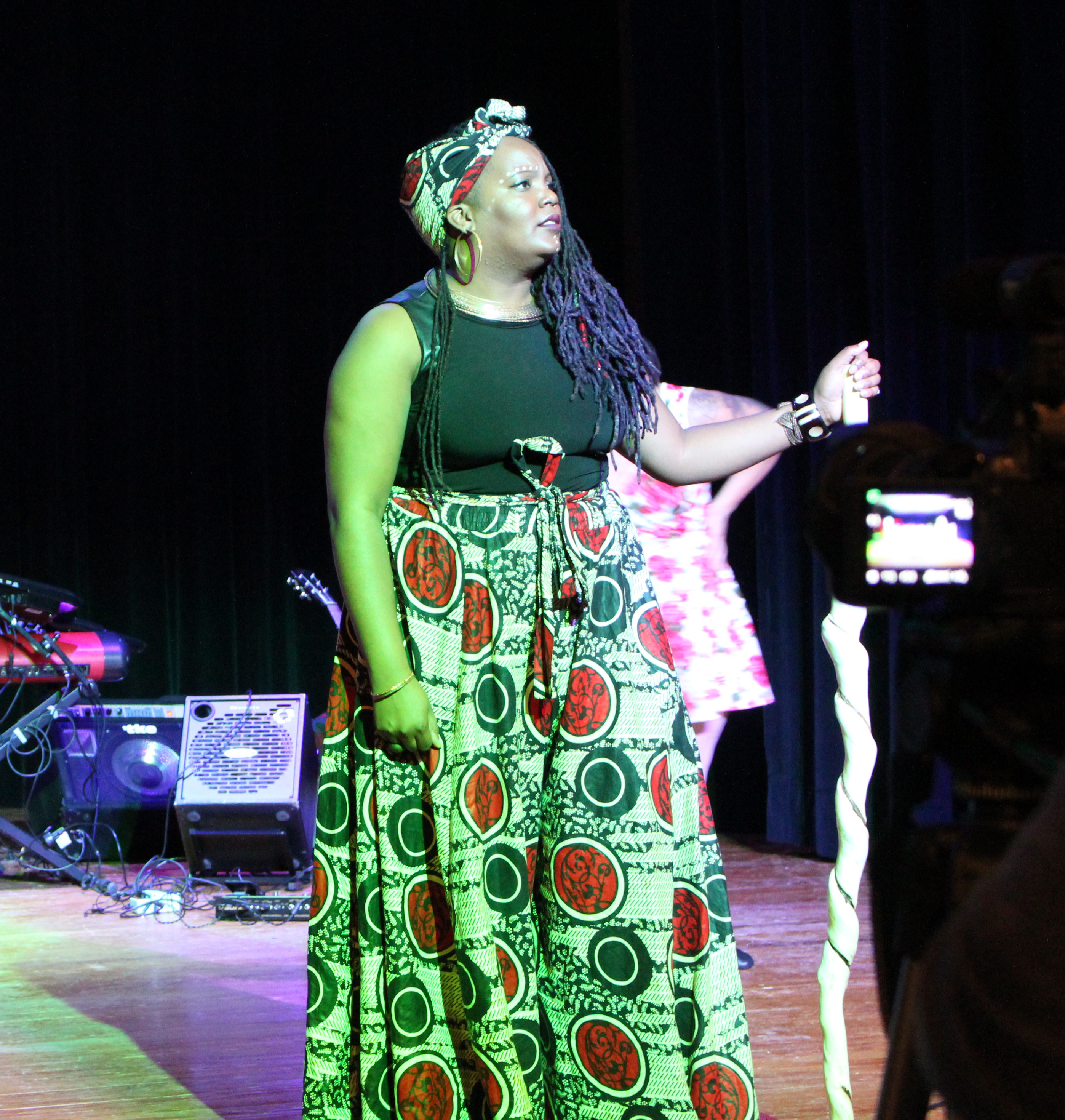 Please join us at The Poets Laureate of Lawrence – each month we host a monthly featured poet followed by an open reading that happens every 4th Tuesday of the month, from 7:00 – 9:00pm at the Sterrett Center, located next to Theater at the Fort. This is a free event open to the public.
September 24, 2019: featured poet Manon Voice: a poet, spoken word artist, freelance writer, hip-hop emcee and social justice activist. She has performed on many diverse stages in the power of word and song and has taught and facilitated art, poetry and spoken word workshops through organizations such as Regeneration Indy and Women Writing for a Change. She has been a featured panelist for Indianapolis based organizations, Indy10 Black Lives Matter, Don't Sleep and events such as IUPUI's 2017 Social Justice Symposium, focusing on the intersections of race, gender, art and activism. She is actively the Mentor Match Coordinator of Homelessness Prevention at the Indianapolis based organization, Trusted Mentors, which seeks to reverse homelessness and incarceration through the power of relationships. She is a proud board member of the Fair Housing Center of Central Indiana, has volunteered for organizations such as Life Bridges and Global Gifts, and is a facilitator and hip-hop music instructor for Kuumba Academy. She is the host and founder of Project 5547 Poetry Night at CoalYard Coffee in Indianapolis' Irvington neighborhood. In 2017, Manon Voice was awarded the Power of Peace Award from the Peace Learning Center of Central Indiana for her work in the community. Manon Voice seeks to use her art and activism to create a communal space where dialogue, transformation, discovery and inspiration can occur.