FREE : Classical Music Indy performance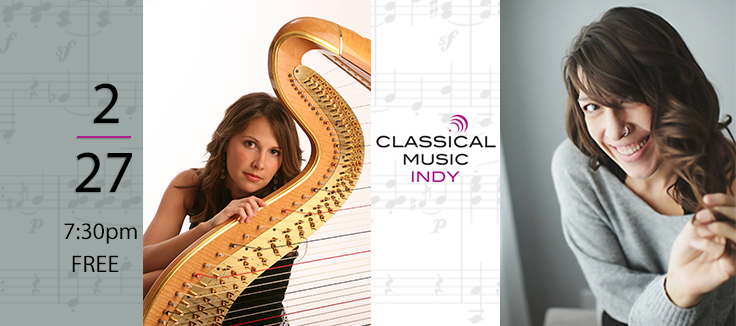 Arts for Lawrence has partnered with Classical Music Indy to bring a FREE, quarterly concert series to the Fort. The first concert will be held on February 27th at 7:30pm. This concert will feature Lauren Recendez, a Flutist and Stephanie Hall, a Harpist.
Join us at Theater at the Fort for this FREE concert hosted by Classical Music Indy.