Bashiri Asad : Al Green Tribute Concert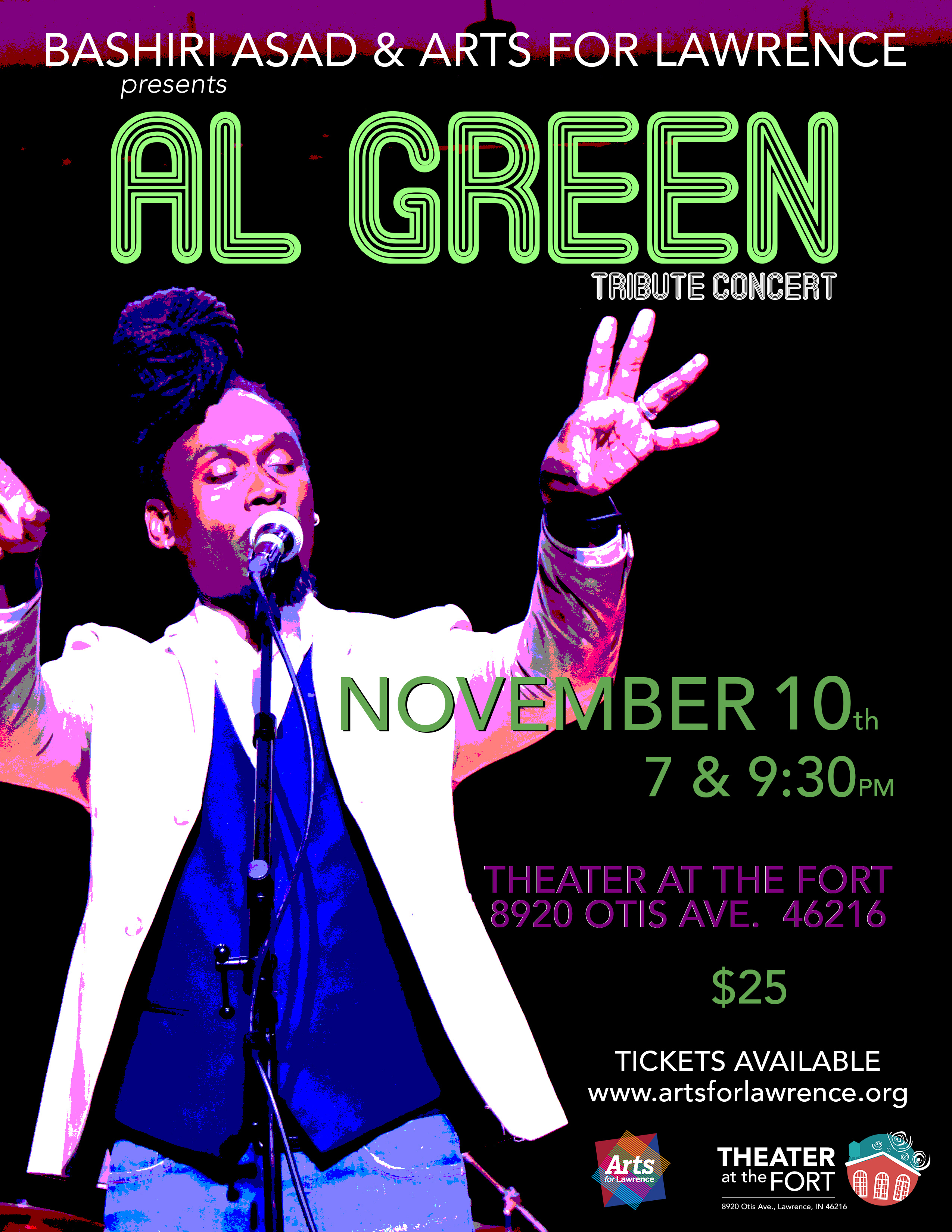 #IndySoul Singer/Songwriter, Bashiri Asad believes that you should "give people their roses" while they are still living, and at this Al Green Tribute Concert, that's exactly what he's going to do!
Join Bashiri Asad and Arts for Lawrence for a night filled with all your favorite Al Green songs. Accompanied by a live band and singers, this will be a night you won't want to miss! Bashiri brought the house down with his Luther Vandross tribute and promises to do the same again!
One night... two performances!
Tickets are $25.