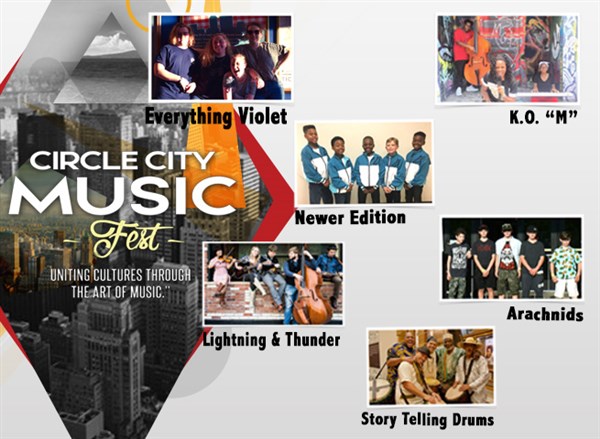 If music makes the world Go Round!
Come out to hear the classic rock sound of Everything Violet, The Neo Soul, R&B and Unlimited sound of K.O. "M" AKA Key Of "M", The Heavy Metal Sound Of The Arachnids and the Traditional Boy Band Sound Of The Newer Edition.
With Special Guest:Penny English, Story Telling Drums and Thunder & Lightining.
Get your ticket at:
Theater At The Fort
Sam Ash Music
www.CircleCityMusicFest.com