Fortune Academy: REBEL Mark Twain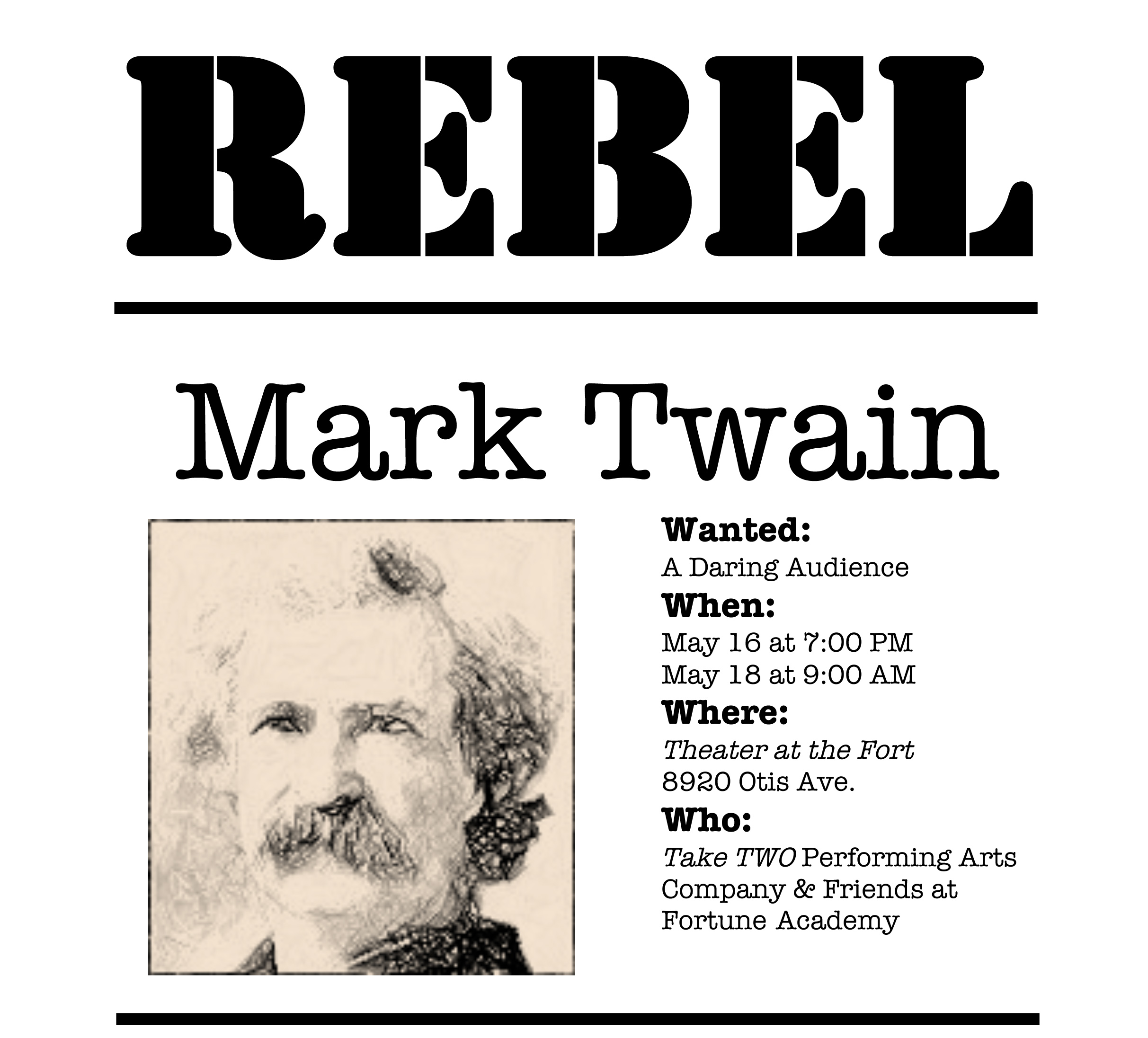 Arts for Lawrence and Take TWO Performing Arts Company & Friends at Fortune Academy presents "REBEL Mark Twain".
Fortune Academy's 4th Annual Show on the Road celebrates the famous Mark Twain, and all-American author who changed the course of literary history. In this original production, the audience will connect with Twain's characters like Huckleberry Finn and Tom Sawyer, who struggle to find their place in the world. This highly educational performance teaches the audience about Dyslexia & ADHD, and the frustrations persons with learning differences may experience, just like Tom Sawyer and Huckleberry Finn!
Get your $5 tickets online. AVAILABLE SOON.