Village Voices - Notes from the Griot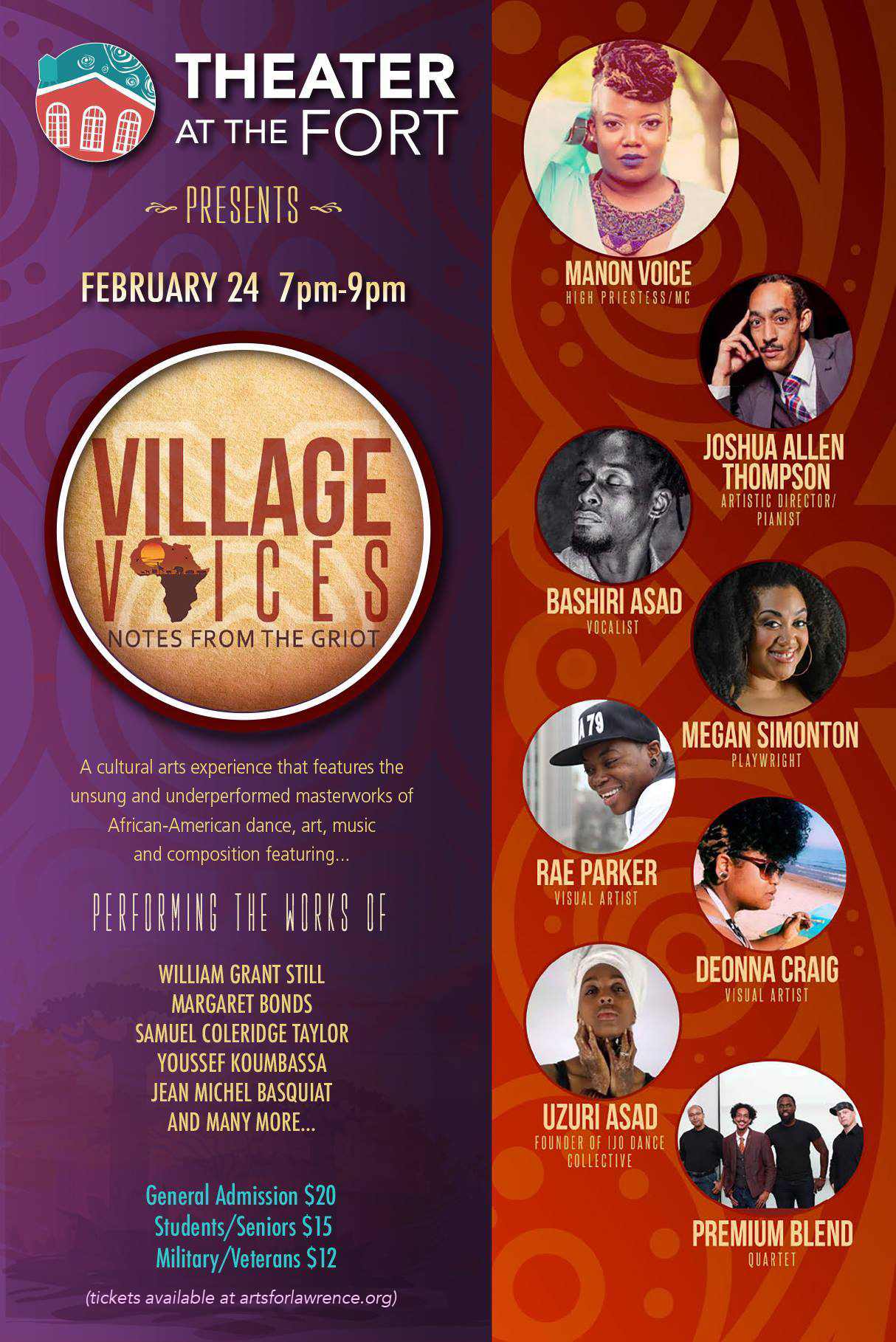 Village Voices is a celebration of artistic contributions from African-Americans that will be performed throughout the month of February to coincide with Black History month. There will be a minimum of 1 performance per week throughout the month of February. The artistic director of Village Voices, Joshua A. Thompson, has created this program with the assistance of local artists who currently perform works of African-American artists.
Amassing a legion of vocalists, musicians, composers, poets, visual artists and an African dance troupe, Mr. Thompson has enlisted an up and coming playwright to construct a single narrative that weaves biographical/historical information with the masterworks of selected artists.