Arts for Lawrence 6th Annual Holiday Home Tour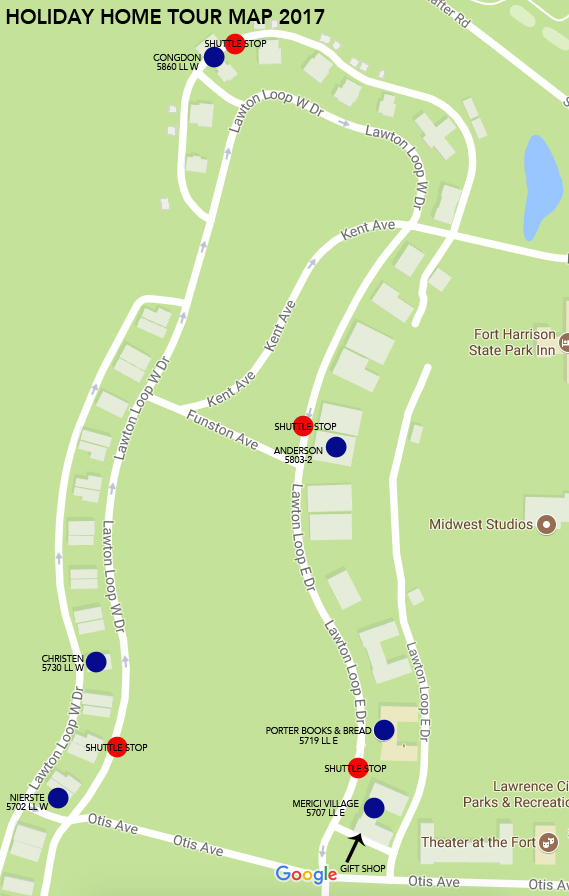 On Saturday, December 2, 2017, Arts for Lawrence (formerly Partnerships for Lawrence) will host its 6th Annual Holiday Home Tour fundraiser sponsored by Cohron Homes. The tour will take place between 4pm and 7pm right in the heart of Historic Fort Benjamin Harrison and showcases seven locations around Lawton Loop built between 1906-1908 including three original military barracks, and four original Officer Quarters now privately owned residences.
The destinations on the Holiday Home Tour have been beautifully renovated, decorated for the holidays and include live music, sweet treats, hot cider and coffee. The gift shop and a wine tasting are located at 5707 Lawton Loop East and will stay open until 8pm allowing guests to finish the tour with a little extra time for holiday shopping. A free shuttle service between destinations is also provided for your comfort. This is a self-guided tour and begins at any location on Lawton Loop.
All proceeds from the Holiday Home Tour supports Arts for Lawrence programming and benefits the Theater at the Fort.
To purchase tickets visit us online at artsforlawrence.org or call 317-875-1900.
Advance Sale Tickets until noon 12/1/17 are $12 ($15 at the door)
Block of 10 tickets for $100
Arts for Lawrence membership price is $10, one ticket per adult member.
Its not too late to become a Founding member of Arts for Lawrence!