AFL booth at the Fort Ben Farmers Market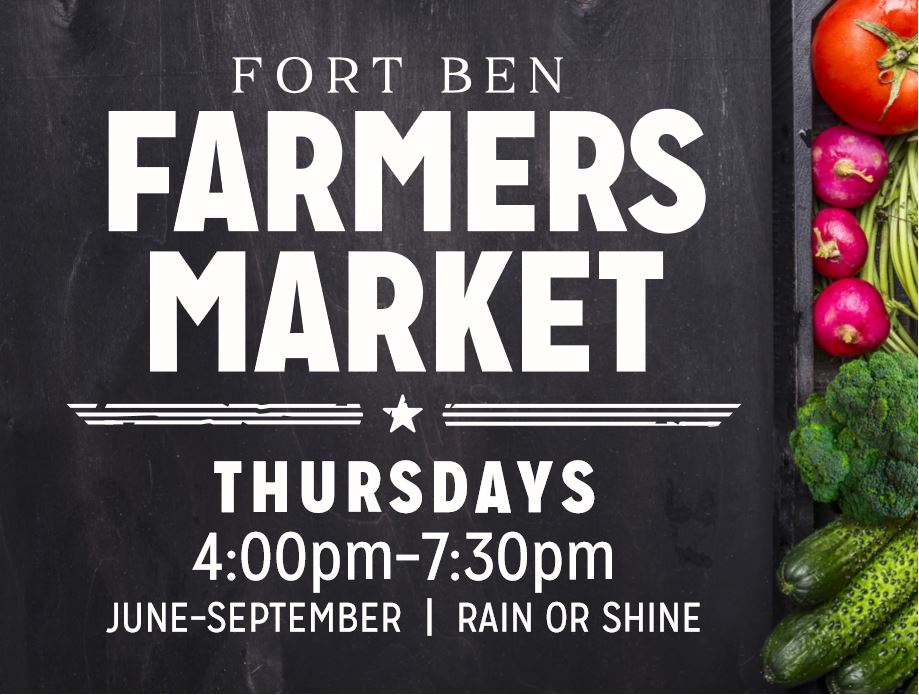 The Fort Ben Farmers Market launches June 1st of 2017! Featuring a variety of fresh and prepared food product, the inaugural season will be a great gathering place for food and fun! The market will also be partnering with local arts, music, nonprofits, and business to enrich the market experience and atmosphere for market-goers.
Stop by the Arts for Lawrence booth to learn more about our organization and how you can get involved.
The Market will operate EVERY THURSDAY, JUNE through SEPTEMBER, 4:00 PM - 7:30 PM.